Spouse Migration Tips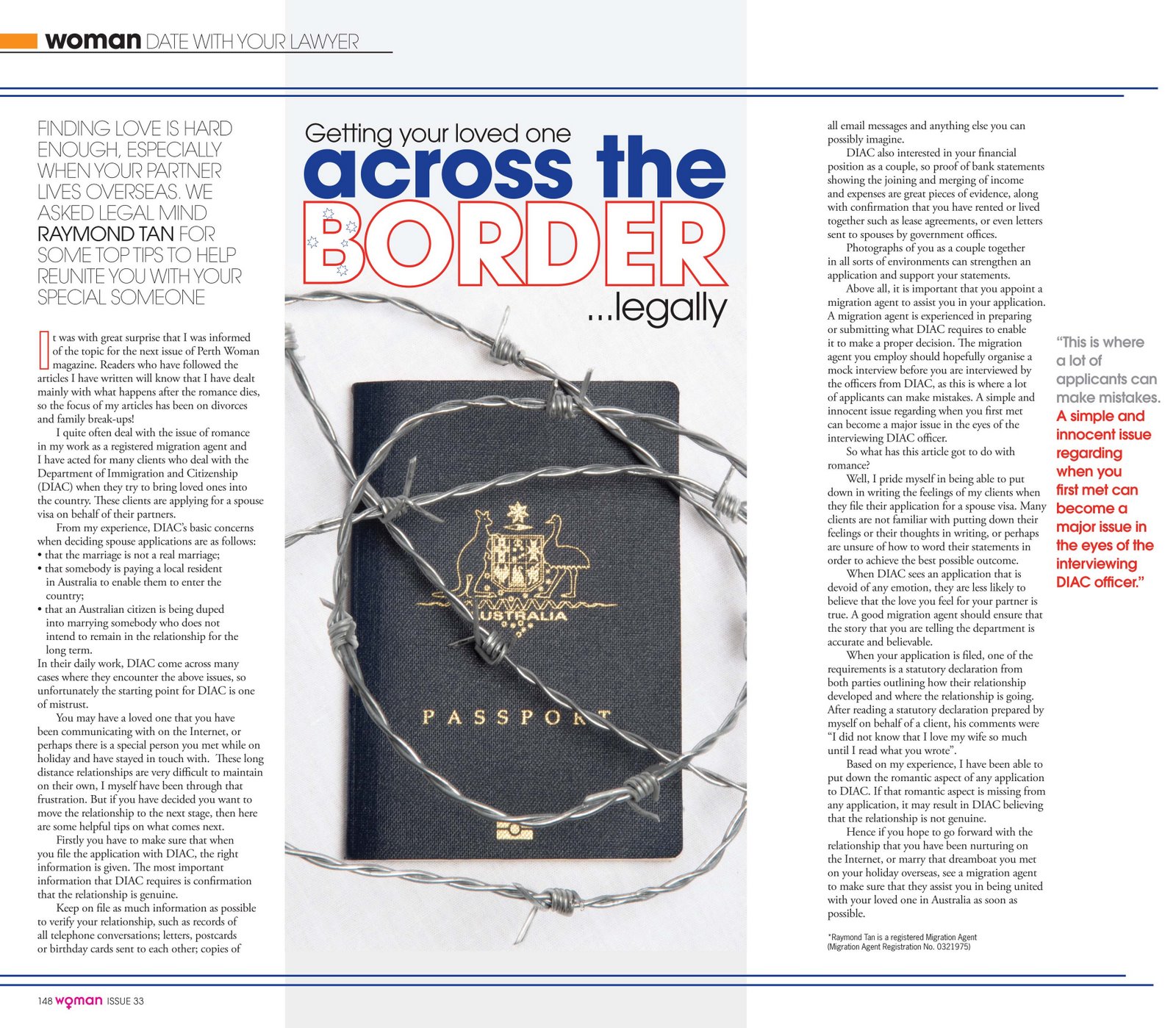 Dear Readers,
I would like to share with you my latest article in the PerthWoman magazine.
It deals with the issue of spouse migration and tips on how to ensure you succeed in getting your loved one into the country.
Having been a registered migration for over 18 years, I have seen my fair share of cases where the Department of Immigration (in it's various forms and name sake) have separated loved ones through their red tape.
Many genuine couples have been separated by the Department of Immigration because the couples are not familiar with how the Department officers think. I hope this article will set you thinking about the best way to get your loved one by your side.
Do feel free to email me if you have any questions.