Article in Perth Woman Magazine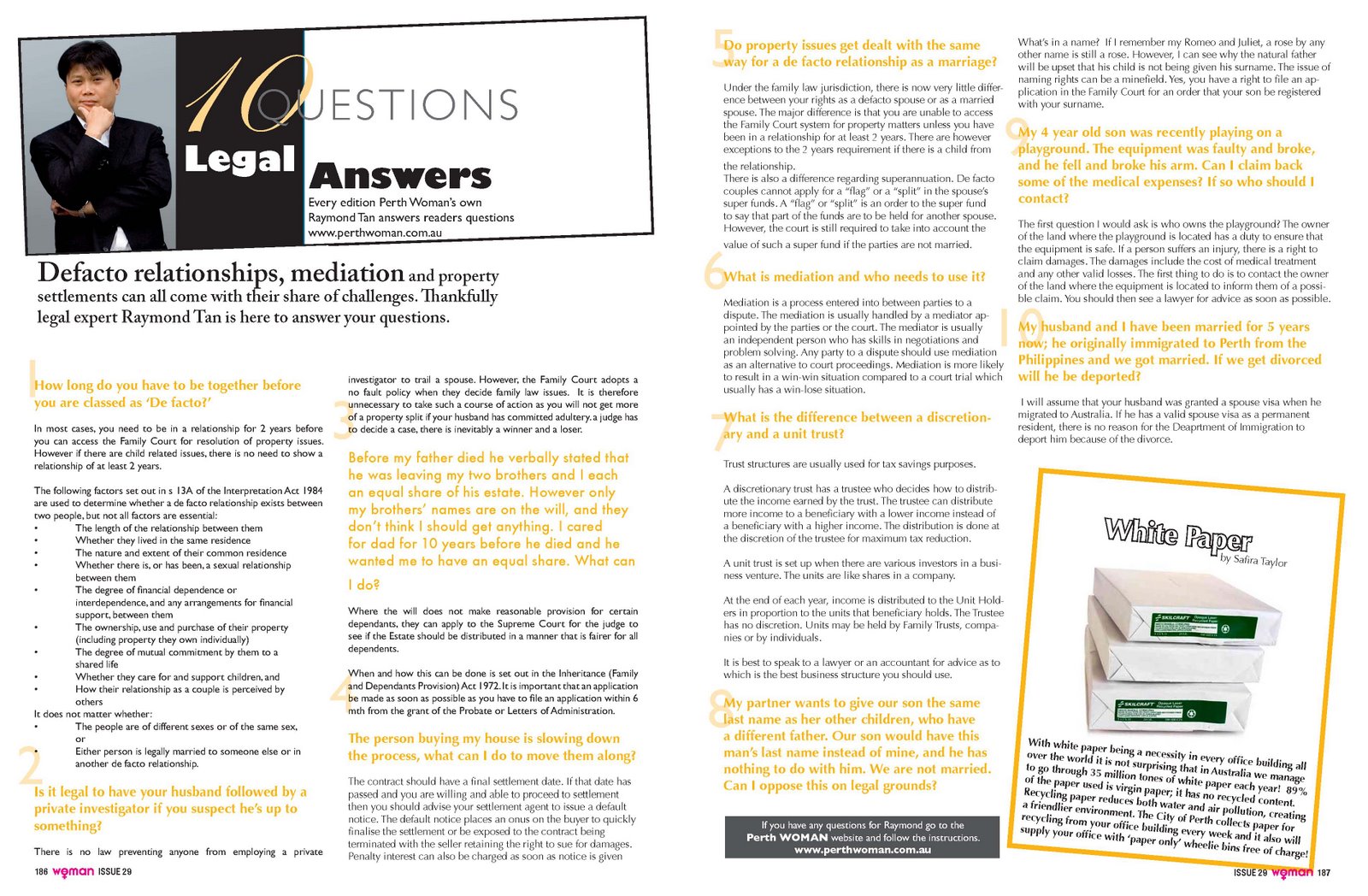 Dear Readers
What issues do you consider when you are faced with a property settlement problem in your marriage?
What is a defacto relationship?
Do I go for mediation?
These are some of the questions that were asked in my latest article in Perth Woman.
Please have a read and email me at my free email legal advice section of my webpage at www.tanandtanlawyers.com.