Binding financial agreements or Prenups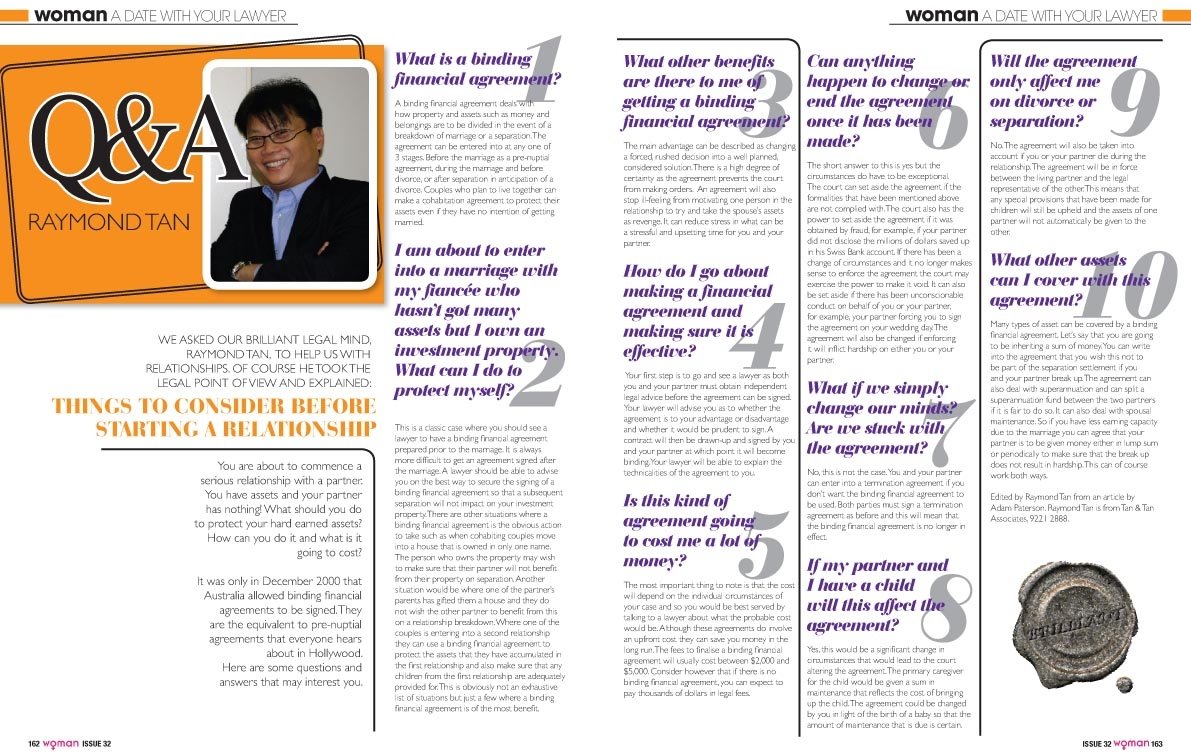 Of late,I have had numerous requests for information on binding financial agreements. They are the equivalent of pre nuptial or post nuptial agreements. The laws allowing such agreements to be signed are quite recent and there have not been many cases on the issue.
Please find an article from Perth Woman which answers some questions.
If you need advice, see a lawyer to protect your interest and save you money.
Raymond Tan